Maeve Hoffman
Maeve is a Senior ('23) from Seattle, Washington. She is a Psychology and Neuroscience & Behavior double major, with a minor in chemistry. She has had several jobs working with children and eventually hopes to pursue a career in pediatrics. Outside of the lab, Maeve is on the Cross Country and Track & Field teams, and works as a ski instructor over winter breaks!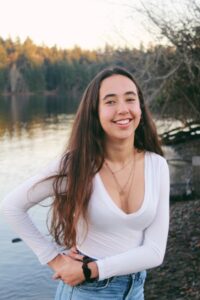 Grace Melville
Grace is a senior, double major in Neuroscience and Behavior and Government, following the pre-med track. After graduation, Grace plans to continue to work in clinical research on neurodevelopmental disorders. Outside of the lab you can find her working as an abortion doula for the Wesleyan Doula Project or binge-watching crime shows on Netflix.  
Alexia Pollock
Alexia is a junior double majoring in neuroscience and psychology on the pre-medical track. Alexia is interested in psychiatry and neurobiological disorders. In her free time, Alexia loves reading and spending time with her dog, Roxy.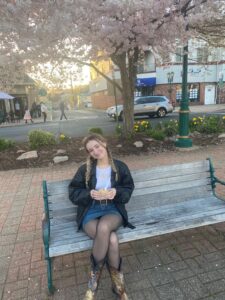 Laila Kewalramani
My name is Laila Kewalramani and I am interested in majoring in the Neuroscience & Behavior program with a minor in Chemistry, and I am also intrigued by the different Philosophy classes offered at Wesleyan. I am also on the Varsity Women's Squash team, which I will be captain of in the 2022-2023 school year. After Wesleyan, I hope to attend medical school with an open mind in my studies.